Bradford Local Offer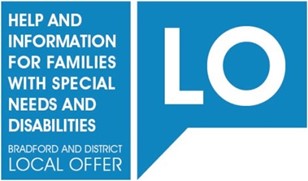 Bradford Local Offer provides information about; services, activities and provisions for children and young people with a special educational needs. This is directory of services.
Independent Provider of Special Education Advice (IPSEA)

Independent Provider of Special Education Advice (known as IPSEA) is a registered charity (number 327691) operating in England. IPSEA offers free and independent legally based information, advice and support to help get the right education for children and young people with all kinds of special educational needs and disabilities (SEND). They also provide training on the SEND legal framework to parents and carers, professionals and other organisations. 
Contact
Contact is a national information and advice service for families of disabled children.
You can call their  free helpline on 0808 808 3555.
Special Educational Needs and Disability (SEND) Specialist Assessment and Support Service
The Special Educational Needs and Disability Specialist Assessment and Support Service covers specialist assessment and support when it appears that a child may require individual special educational, social care and/or continuing health care provision. This happens if their needs cannot be met by mainstream services even with additional support from within those services.
This service includes the following teams:
Special educational needs (SEN) assessment
Children with Complex Health or Disabilities Team (Social Care)
Children's continuing health care
Specialist Personal Advisors for education, employment and training
Email: SEN@bradford.gov.uk
Phone: 01274 435600
The Parents' Forum

The Parents' Forum for Bradford and Airedale works to support parents and carers of disabled/SEN children and young people in the Bradford and Airedale area. We empower parents/carers by influencing positive changes in health, education and social care policies and practices for families, children and young people with disabilities/additional needs.
Telephone: 01274 397396
The Bradford Partnership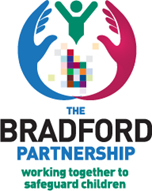 If you are concerned about the safety or welfare of a child in the Bradford District, these are the numbers that you can call for advice and to make a referral:
During office hours call Children's Social Care Initial Contact Point - 01274 435600 - (8.30am to 5pm Monday to Thursday, 8.30am to 4.30pm on Friday)
At all other times, Social Services Emergency Duty Team - 01274 431010
If you have reason to believe that a child is at immediate risk of harm, contact the police on 999
Working Together to Safeguard Children – the Bradford partnership website (previously Bradford Safeguarding Children's Board) https://www.saferbradford.co.uk/children/
First Response

First Response crisis service offers support 24 hours a day, seven days a week to people of all ages living in Bradford, Airedale, Wharfedale or Craven experiencing a mental health crisis.
Telephone: 01274 221 181
Healthy Minds

The Healthy Minds Digital Doorway is a resource brought to you by the mental health charity Mind in Bradford. Our aim is to provide an easy to use mental health and wellbeing portal. It was founded as a platform for everyone in the Bradford District and Craven.
Last updated: